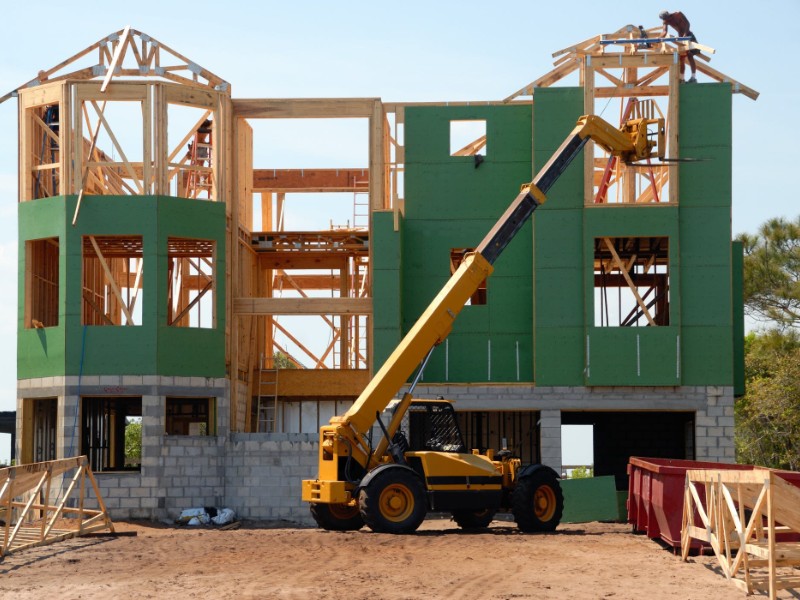 The building industry has a major impact on the environment. Buildings use tremendous amounts of resources to build and operate, accounting for 40% of all energy consumption in Europe and the US.
Green building refers to environmentally responsible construction that uses resources efficiently throughout a building's life cycle, from siting to demolition. This is vital for a sustainable future. Green building has four main goals:
1. Choose construction materials and methods that conserve resources.
2. Create healthy indoor environments free from mould, volatile organic compounds (VOCs) and other airborne pollutants.
3. Cut energy consumption, especially fossil fuel consumption, for heating, cooling and lighting (this saves money as well as the planet).
4. Add water-conserving systems to limit water use and prevent water pollution.
The green building industry is also leading a shift in focus from new builds to the rehabilitation and greening of old buildings. New building construction has slowed over the past two to four years, and Leadership in Energy and Environmental Design for Existing Buildings Operations and Maintenance (LEED-EBOM) now has more cumulative floor area in certified projects than in new construction, and expects this trend to continue.
One factor driving this trend is the higher cost of green buildings. But as building performance disclosure (BPD) becomes an increasingly common requirement, net-zero buildings also confer a competitive advantage, meaning we're set to see more of them in both the commercial and residential sectors.
New software applications will make it easier to manage green buildings in the cloud, and governments will continue to step up legislation and incentives to drive the green building market.
In the EU, new buildings have to consume "nearly zero" energy, "to a very large extent" from renewable energy sources, while the UK is aiming for all new homes to be "zero carbon ready" by 2025. The UK Green Buildings Council has launched the Advancing Net Zero initiative with the goal of achieving 100% net zero carbon buildings by 2050.
Posted by: MacGregor Recruitment